Waste to Energy Technology - Banner Section
Waste to Energy Technology
There are different types of mechanical Drying technology available, but all are highly advanced & requires high capital cost. Majority of Mechanical drying technology requires excessive external energy, huge space, pollution control equipments, water treatment facility - for drying of MSW.
Design, Engineering, Supply, Erection & Commissioning of
Design, Engineering, Supply, Erection & Commissioning of
BIO drying Technology with supply of RENERZYME
Treatment Machineries for effective treatment of MSW.
Processing Machineries for efficient sorting & segregating of all useful produces like : RDF, Compost, Inert, Non-Recyclables, etc. in CLEAN form
Supply of Unique designed Shredders for shredding RDF to required size as per downstream technology usage.
RDF to Energy (POWER) Technology by using Gasifier to Power, Steam to Power, Co-Gen Power, Briquette to Heating systems, etc.
Complete Control system for flawless operation of entire plant with SCADA system.
If we consider MSW as a resource, we should adopt a '0% Landfill Approach', i.e. we should have ways & means to convert all the components of MSW into saleable products, in an eco-friendly manner. The following are the revenue models from our treatment & processing technology. All the revenue models may not be feasible at all the locations.
| Component | Input |
| --- | --- |
| Compost | 5-10% of the input |
| RDF (Refuse Derived Fuel) | 20-40% of the input |
| Metals | 0.5-2.0% of the input |
| Mixed Plastics | 5.0-15.0% of the input |
| Inert | 5.0-15.0% of the input |
Requirement
Input
Steam Route (40 kgs pressure)
80-120 MT of MSW for 1 MW
Gasification route (3 MW X ___)
50-55 MT of MSW for 1 MW
Combination of Steam & Gasification
50-55 MT of MSW for 1 MW

Option no.3

Is recommended for large capacities beyond 20 MW & upwards. It will reduce the multiple units and provide technological flexibilities, too.
From recovered resource, RDF and Mixed Plastics would be useful to produce power. The following routes can be adopted for power generation.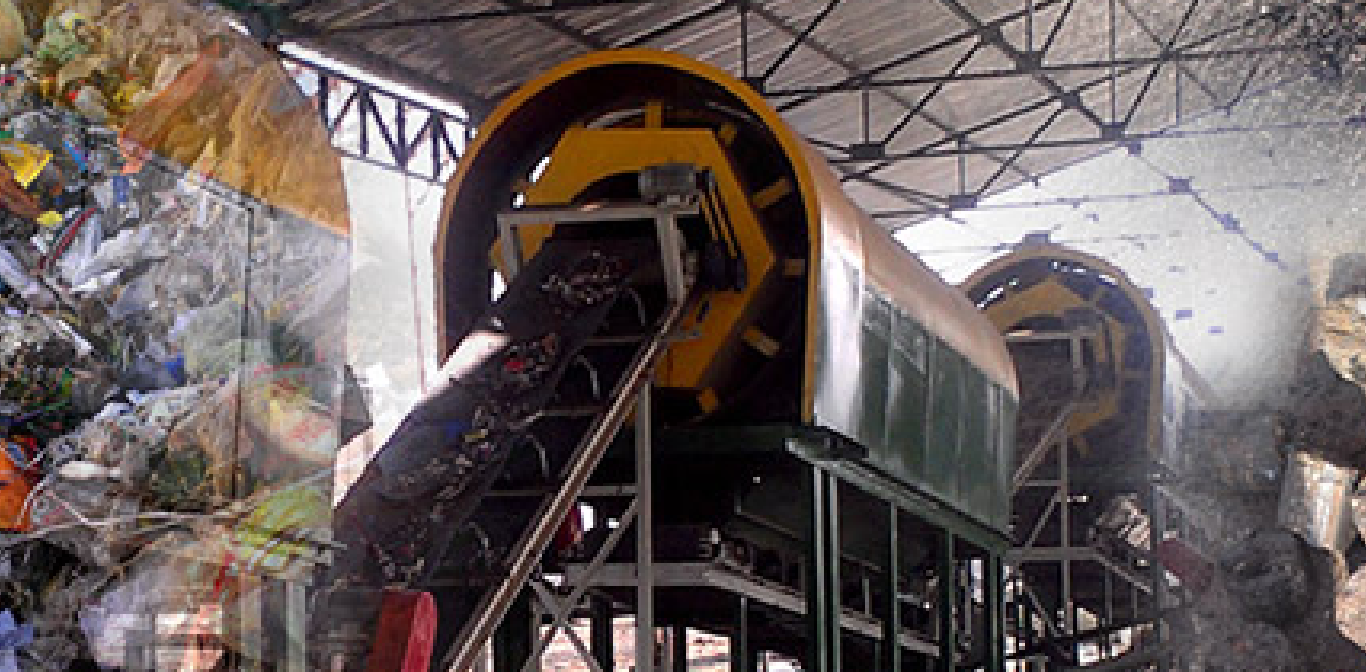 Requirement of land for MSW project would be 2-2.5 acre / 100 TPD projects.
Approximately 10 KL water will be required for 1 MW of power generation through Steam Route & MSW treatment.
As a thumb rule, 90 HP of electrical power for MSW treatment, 180 HP for briquette production & 360 KW for power generation will be required per 300 TPD project.
Waste to Energy Technology - Pagination